Désolé, la version française de cette page ne peut être offerte pour le moment.
The Canadian Biotechnology Action Network provides you with this special year-end e-news to highlight critical new issues and recap some important stories you may have missed this year.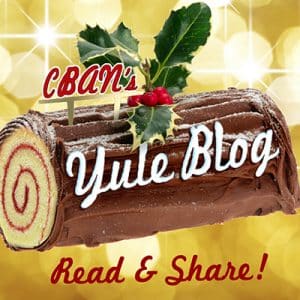 2018 was a year of mergers and escapes. Illegal rogue genetically modified (GM, genetically engineered) wheat plants were found on the side of a road in Canada with no explanation as to how they got there. Canada approved the merger between Monsanto and Bayer, and signed a new trade agreement with the US and Mexico that could mean more milk products produced with genetically engineered Bovine Growth Hormone enter Canada. All the while, Canadians are eating unlabelled GM salmon.
These are just a few of the stand-out headlines. CBAN monitors a wide range of important issues raised by the use of genetic engineering in food and farming. Donate today to help us continue our work.
cban.ca has updates and in-depth info
Visit cban.ca/issues for updates and analysis on issues raised by the use of GM in food and farming. And don't forget to check out our 2018 publications at cban.ca/publications:
•    How to Avoid Eating GM Salmon: Consumer Guide
•    Genetically Modified Crops and Herbicides
•    Genetic Engineering Will Not "Feed the World"
•    Identifying and Avoiding GM Sweet Corn Seed in Canada: Grower Guide
You can get up-to-date information on which GM foods are on the market at cban.ca/gmfoods
New Corporate Attack on Farm-Saved Seed
"Farmers are losing the most important part of the food system, the seed."
– Terry Boehm, National Farmers Union, November 23, 2018, Press Conference, Saskatoon.
Farmers' right to save seed is under attack in Canada. Many farmers already buy seeds, pesticides and other farm inputs such as machinery. But how can companies get more money from farmers who save their own seed? The seed industry is pushing its "Seed Synergy" proposal to make farmers pay royalties on their farm-saved seeds at an additional cost to Canadian farmers of over $100 million every year. Read more from the National Farmers Union.
Corporations Seeking Public Trust with National "Social License" Campaign
The federal government just gave the corporately-funded Canadian Centre for Food Integrity almost $200,000 to find out why Canadians don't trust the food system. Agriculture Canada said, "Ensuring Canadians have trust in the agricultural sector is key to its continued economic growth and long-term prosperity". Crystal Mackay, President of the Canadian Centre for Food Integrity said, "Public trust is an important base for the future growth, innovation and success of Canada's food system. The investment in a better understanding of Canadians' beliefs and values about food is an excellent foundation to lead to actions to address their needs for the future." The Canadian Centre for Food Integrity (CCFI) is also funded by their "corporate members" Bayer, Syngenta, and DowDupont (Corteva). What does CCFI do? See them in action with CBAN's Coordinator on a TV panel, along with two other panel members also funded by Bayer and Syngenta.
Federal Government to Get Royalties from Mystery GM Salmon Product
CBAN has been tracking down government grants and loans to the GM fish company AquaBounty. One funding agreement means that the Canadian government will get 10% royalties from sales of a GM-related AquaBounty product – but which one? After CBAN brought the royalty issue to light, AquaBounty said that the royalties will not come from GM salmon sales. However, the government will not disclose which product will provide the royalty payments. Responding to CBAN, the federal government's Atlantic Canada Opportunities Agency (ACOA) says that its funding agreement with AquaBounty is confidential business information and suggest we file an Access to Information request to find out what product sales will provide money to the government. Read CBAN's article tracking government financial support for the GM salmon at cban.ca/fish.
Ask the University of Saskatchewan to Publish its GM Meeting Transcript
The University of Saskatchewan is still not releasing notes from a meeting about genetic modification. In December 2015, a closed-door symposium about GM called "Research Management and the Right to Know" was organized at the university. The meeting discussed ways to respond to the US group "Right to Know" which was bringing to light industry connections to university GM research in the US and Canada. When retired university archivist D'Arcy Hande filed an Access to Information request to get the meeting transcript, 85% of the minutes he received were blacked out (redacted). Twenty people participated in the meeting – including university administrators, select faculty, research funders, communications personnel and industry representatives – but exactly who attended is still unknown. Hande has filed a court case to enforce the recommendation from Saskatchewan's Information and Privacy Commissioner that the university lift most of its redactions. He says, "The redactions to this document imply that the University wants to avoid scrutiny of its affiliations with controversial industry partners like Monsanto/Bayer". Sign Hande's petition asking the University of Saskatchewn to release the meeting notes.
And Then There Were Four: Canada Approves Merger of Monsanto and Bayer
Until 2016, the global market for GM crops was dominated by six companies – Monsanto, Dupont, Syngenta, Dow, Bayer and BASF. Together, these "big six" controlled around 75% of the global pesticide market and 62% of the commercial seed market. After a wave of mergers finalized in 2018, these markets are now controlled by just four companies:
1.    Bayer bought Monsanto
2.    Dow and Dupont merged as DowDupont and then rebranded as Corteva
3.    ChemChina bought Syngenta
4.    Some of Bayer's and Monsanto's business was sold to BASF
CBAN submitted comments to Canada's Competition Bureau and was interviewed by the Bureau before it approved the Bayer-Monsanto merger. For more information see cban.ca/corporatecontrol.
Bovine Growth Hormone Milk Coming to Canada Thanks to USMCA Trade Agreement
Twenty years ago, Canadian farmers and consumers stopped the introduction of Monsanto's first genetically engineered product, recombinant Bovine Growth Hormone (BGH), which was designed to increase milk production in cows. BGH is not legal for Canadian farmers to use but milk products from cows treated with BGH can enter our food system from the US. Until now this has not been a significant issue because of severe limits on dairy imports from the US. However, the new USMCA trade agreement (NAFTA 2) allows for more US milk imports, including some fluid milk for the first time. The agreement allows for 50,000 tonnes of fluid milk to be imported – but 85% of that will be reserved for processing. This means most BGH-produced milk will end up in processed foods and 15% (7,500 tonnes) could be fluid milk in cartons. Click here to read about what happened with BGH in Canada.
GM Contamination to be Legalized says USMCA Trade Agreement
The new USMCA trade agreement obliges Canada to create a "Low Level Presence" (LLP) policy. Establishing LLP policies around the world is a major objective of the biotechnology industry and the USMCA requires the US, Canada and Mexico to set the global example. If our trading partners have Low-Level Presence policies, these countries will accept exports from Canada even if they are contaminated with a "low level" of GMOs that regulators in those countries have not yet approved as safe. The first step to getting other countries to accept GM contamination from Canada is for the Canadian government to accept GM contamination in food imports coming from other nations. Join with us in 2019 to stop the legalization of GM contamination. Click here to read more about LLP.
Pesticide Poisonings Across North and South America
Former school groundskeeper Dewayne Lee Johnson was awarded $289-million (now reduced to $78-million) in 2018 by a California jury that found Monsanto's glyphosate-based herbicide formulations contributed to his terminal cancer (Monsanto is challenging the verdict). The jury also ruled that Monsanto did not provide him with adequate information about the risks. Through this case, documents revealed Monsanto's undeclared role in producing some safety studies on glyphosate and confirmed fears of corporate influence over science for risk assessment.
Mr Johnson's fate is tied to the death of 11-year Silvino Talavera in Paraguay who was directly sprayed with pesticides as he came home with food for his family. In many rural communities in Argentina, Brazil and Paraguay, the lives and livelihoods of small farm families are threatened or destroyed by the spraying of herbicides that accompanies expanded acres of GM glyphosate-tolerant soy around their farms (77% of the world's soy crop is now GM herbicide-tolerant). This has led to a movement of resistance to chemical agriculture from "fumigated people". Read more at cban.ca/pesticides
Migrant workers in Canada are also working under threat of pesticide poisoning, often working without sufficient safety equipment. Learn more by watching the Canadian documentary Migrant Dreams.
Herbicide Sales Up 199% Since GM Crops were Introduced
2,4-D- and Dicamba-Tolerant Crops in Canada
The overuse of glyphosate, largely due to GM glyphosate-tolerant crops, has led to the evolution and spread of glyphosate-resistant weeds. These weeds are rendering glyphosate-based herbicides redundant. It is not enough anymore to sell glyphosate-tolerant seeds: GM seeds are now marketed with tolerance to multiple herbicides at once, to deal with glyphosate-resistant weeds. In 2017, Monsanto launched its Roundup Ready™ Xtend™ dicamba-tolerant and glyphosate-tolerant GM soy and, in 2018, DowDupont sold its GM Enlist™ corn that is tolerant to both 2,4-D and glyphosate. Such stacking of GM traits for tolerance to multiple herbicides is now the norm, and will lead to even more herbicide use. Read CBAN's new factsheet on GM Crops and Herbicides.
Global Warnings on Gene Drives
Governments failed to impose a global moratorium on genetically engineered "gene drives" at the United Nations Convention on Biological Diversity in November but they stipulated that strict risk assessments and the consent of Indigenous and local peoples' are needed before gene drive organisms are released. Jim Thomas of ETC Group says, "This important decision puts controls on gene drives using simple common sense principles: Don't mess with someone else's environment, territories and rights without their consent. Gene drives are currently being pursued by powerful military and agribusiness interests and a few wealthy individuals. This UN decision puts the power back in the hands of local communities, in particular Indigenous peoples, to step on the brakes on this exterminator technology." Read more about gene drives from ETC Group.
UN Declaration on the Rights of Peasants
The United Nations Declaration for the Rights of Peasants and Other People Working in Rural Areas is now a reality. "This has been a long tough path but as peasants, as people who have seen the worst of poverty and neglect, we are tough too and we never give up", said Elizabeth Mpofu, the General Coordinator of the global peasant movement called La Via Campesina (the Way of the Peasant). Diego from Movimiento Nacional Campesino Indígena (MNCI) Argentina CLOC-Vía Campesina said, "At this point, despite producing the bulk of the food we eat – peasants are subjected to extreme forms of violence. Those who resist are either murdered or arrested. This criminalisation of peasant struggles has to stop and this Declaration is a step forward in that direction". This UN Declaration provides a global framework for national legislation and policies to better protect the rights of peasants and improve livelihoods in rural areas – such as protection against land-grabbing and protecting the right to conserve, use, exchange and sell seeds. Read more from La Via Campesina.
Monsanto's GM "Drought-Tolerant" Corn is not Drought Tolerant
In November, the South African government rejected Monsanto's request to approve a genetically engineered drought-tolerant corn because Monsanto's data did not demonstrate that the corn was actually drought tolerant (some data also showed potential yield loss). The US government approved this GM drought-tolerant corn in 2011 but also stated that it doesn't work any better than the existing non-GM drought-tolerant varieties. Read the press release from The African Centre for Biodiversity.
The Flawed Scientific Foundations of Genetic Engineering
The GM experiment is bound to fail because it is based on flawed scientific foundations. This was the message of a science panel held in Berlin in October. The event included five scientists: Dr Angelika Hilbeck, researcher at ETH Zurich, Switzerland and co-founder of the European Network of Scientists for Social and Environmental Responsibility (ENSSER); Prof Jack Heinemann of the University of Canterbury, New Zealand; Dr Ricarda Steinbrecher of Econexus, UK; Dr Sarah Agapito-Tenfen of Genøk Centre for Biosafety, Norway; and Prof Ignacio Chapela of the University of California Berkeley. Dr Hilbeck said, "I see a real schism in biology, with one sector indulging their fantasies of making life into machines – intentional digital biology – and the other saying, 'I'm not even sure genes exist. I'm not even sure about a lot of things anymore that we thought we had figured out twenty years ago.'" Click here to read about the event and for a link to the panel discussion. 
GM Potato Developer Warns of Dangers
Caius Rommens was a genetic engineer for 25 years. He worked for Monsanto and then the potato company Simplot where he and his colleagues developed genetically modified bruise-resistant and "low acrylamide" potatoes, now marketed in the US under the names Innate and White Russet. He has now published a book called "Pandora's Potatoes: The Worst GMOs" in which he calls into question his own work and the safety of the GM potatoes.
"Looking back at myself and my colleagues, I believe now that we were all brainwashed; that we all brainwashed ourselves. We believed that the essence of life was a dead molecule, DNA, and that we could improve life by changing this molecule in the lab. We also assumed that theoretical knowledge was all we needed to succeed, and that a single genetic change would always have one intentional effect only," said Dr Rommens in an interview.
"We just knew enough to be dangerous, especially when combined with our bias and narrowmindedness. We focused on short-term benefits (in the laboratory) without considering the long-term deficits (in the field)." Dr Rommens proposes that the safety of GMO crops be assessed by "an independent group of scientists trained at identifying unintended effects."
Donate today to help us send this book to potato grower associations and farm leaders across Canada.